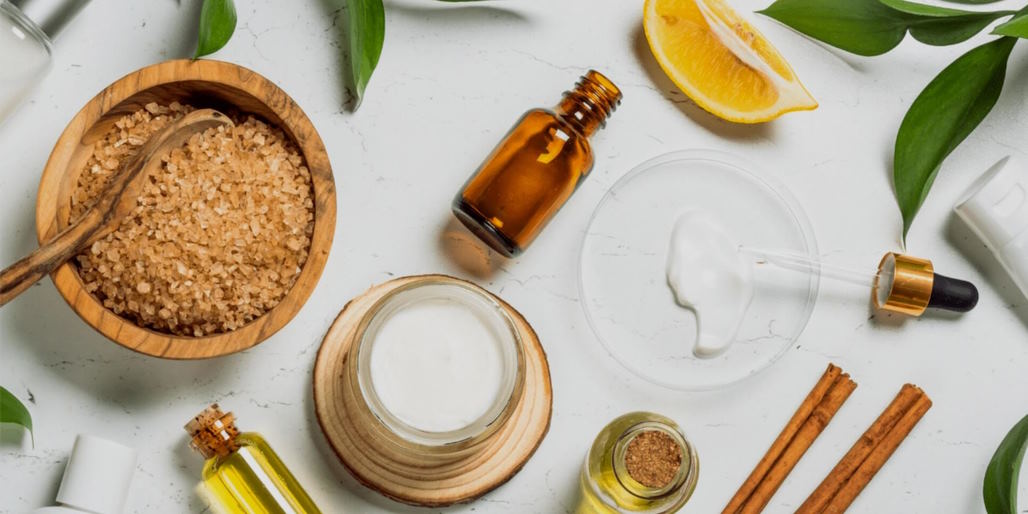 Your skin is the largest organ in your body, so it's important to choose cosmetics carefully. While many commercially produced beauty products contain harsh chemicals and artificial ingredients that can be damaging or irritating to the skin, more natural alternatives are now available. Natural ingredients such as essential oils and plant extracts offer a gentle alternative with added therapeutic benefits – long known by experts throughout history but now increasingly used in cosmetics. In this blog post, we'll explore these natural ingredients and their benefits so you can make informed choices when selecting products for your beauty routine!
Natural oils
Natural oils have many therapeutic benefits and can help keep the skin moisturized, nourished, and looking healthy. They are especially beneficial for dry skin as they provide some essential fatty acid protection that helps prevent water loss from the skin. Popular natural oils include almond, coconut, jojoba, avocado, and rosehip seed oil. These oils can also help to balance the skin's natural oils, reduce inflammation and fight bacteria, making them ideal for acne-prone or sensitive skin.
Essential oils
These medicinal plant extracts are known for their calming, soothing, and healing benefits. Lavender essential oil is especially popular as it has antiseptic, anti-inflammatory, and analgesic properties. It can also help to relax the mind and promote restful sleep. Other popular essential oils used in cosmetics include tea tree oil, lemon oil, orange oil, rosemary oil, and chamomile oil.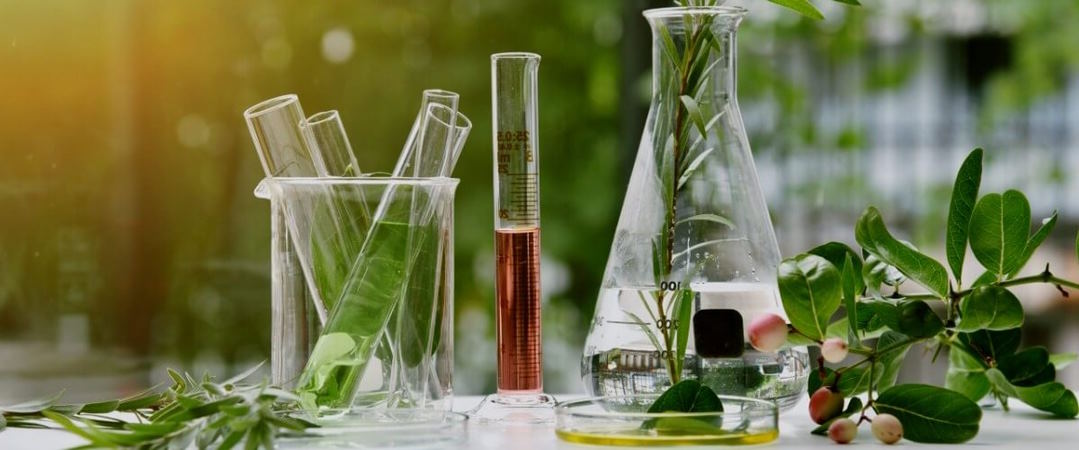 Plant extracts
Botanical extracts are another common ingredient used in natural cosmetics. These can be sourced from leaves, stems, roots, and flowers and offer various therapeutic benefits. Common plant extracts in cosmetics include aloe vera, calendula, and chamomile. Aloe vera is known for its anti-inflammatory properties, while chamomile can soothe sensitive skin by reducing redness and irritation. In addition, Gotu kola can help protect the skin from sun damage, and calendula can reduce signs of aging.
Mud & Clay
Mud and clay are often used in natural cosmetics due to their high mineral content. They can help to improve the skin's appearance, decrease inflammation and absorb excess oil. Popular muds and clays include kaolin, bentonite, ghassoul, and French green clay.
Minerals
Minerals come from rocks. They are often used in makeup like powder, eyeshadow, and blush. Minerals can help calm skin and reduce redness. They also create a natural sun protection layer on the skin. Some creams also have minerals added with hot water to make them better for your skin.
Salt & Sugar
Salt and sugar are often used as exfoliating agents in body scrubs. They help remove dead skin cells, leaving behind a softer and smoother complexion. Salt can also be used for its antiseptic properties, making it an ideal cleanser for oily skin types.
These are just some of the natural ingredients used in cosmetics. With so many options, you can easily find a product tailored to your needs and skin type. Always check the label for potential allergens before purchasing any beauty products.